The First Crusade Crisis
Online Homeschool Model United Nations Conference
December 5 – 6,  2020
10:00 am to 1:00 pm (Each Day)
Held on Zoom
Middle/High School Novice Level (Ages 12 and up) Experienced and novice delegates welcome.
$35 per delegate
($25 can be applied to Spring 2021 Model United Nations class tuition)
Join Urban Homeschoolers Model United Nations for our Online Historical Crisis Conference December 5 – 6, 2020. Crisis Committees are a different version of regular MUN committees which involve simulations of the General Assembly. While GA committees are known for their static nature and development, crisis is both dynamic and fast-paced. The rules tend to be less formal, and the situation shifts constantly in real time. Delegates play the role of either a real life or fictional person in a historical scenario which changes as the simulation progresses. They will debate their positions while forming coalitions, undermining adversaries, and creating solutions appropriate to the historical period.
This conference will be held on Zoom in its entirety. After enrolling, delegates will be provided a brief background guide on the topic and a Zoom link. Note: delegates must be prepared to participate on all three days.
Crisis Topic – The First Crusade
It is the year 1096, and Europe is in turmoil. The serfs are dying in their fields, and the nobility sit in their castles, growing rich off the sacrifices of the serfs. It is a lawless land and many countries of Europe have erupted with infighting between local lords. Pope Urban the second, leader of Christendom, has seen this turmoil and is afraid his power may be waning. In order to maintain his power, he decides he needs to declare a crusade. A crusade to take back the Holy Land of Jerusalem from its captors. The crusade has been successful so far, and the crusaders have arrived at the city of Jerusalem. They are settling in for a siege, with famine and disease beginning to plague them. Will you fight for the cross and Christendom or will you fight for the crescent and the holy city of Jerusalem?
Click here to read the Background Guide.
---
For more information contact: uhs-mun@urbanhomeschoolers.com.
UHSMUN Crisis Conference Staff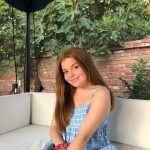 Co-Chair and Communications Director
Skylar Smith is entering her senior year in high school and has participated in MUN since 8th grade. Her first conference was Bruinmun at UCLA and has gone to New York twice to compete in the National High School Model United Nations conference. This is the second MUN online conference she has chaired. She is so excited for this upcoming conference and cannot wait to see what the delegates bring to the table and contribute to debate.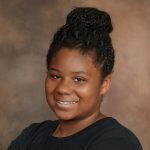 Co-Chair
Justine Robinson is a homeschooling senior from California. She has been doing Model United Nations on and off for three years, and has attended conferences at UCLA, UC Berkeley, and New York. Justine is currently studying Japanese and will be co-teaching Urban Homeschoolers' Anime & Mango class beginning Fall 2020. She is new to co-chairing, but she is excited to experience it for the first time!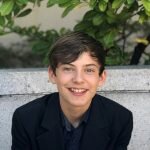 Crisis Co-Director
Coen Pohlmann has been taking Model UN classes for 2 years, and has attended conferences such as UCLA's BruinMUN, UC Berkeley's crisis conference, and the National High School MUN Conference. He will be Crisis Co-Director at UHSMUN 2020 and he hopes to inspire the next generation of MUNers to help solve the world's problems through peaceful debate.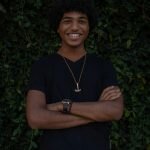 Crisis Co-Director
Sharef Osman has been a part of the UHS MUN team for about three years and is now heading into his final senior year. MUN has yielded a plethora of incredible and memorable experiences. The Countries, Characters and many sleepless nights have all come together into a symphony of joy and an experience worth a lifetime. He is beyond excited to witness a new generation of delegates come forth and enter the world of MUN!