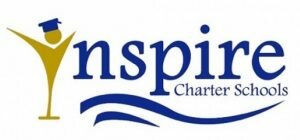 Urban Homeschoolers and Inspire Charter Schools have partnered to offer a specialized learning program that can be tailored to fit your child's needs.
Benefits:
Registration fees, materials fees and classes at Urban Homeschoolers
A comprehensive online curriculum that adheres to California grade-level standards in math, science, social studies and English language arts
Two online subscriptions to educational websites from Inspire's Online Subscription Package
A credentialed teacher onsite at UHS 1x/week who will help to facilitate charter requirements and support your student in their best learning year ever
Weekly newsletter from your Inspire credentialed teacher
State-mandated testing in-house at UHS during the spring semester
The Preferred Vendor Program is for students in grades K thru 8 and provides the following number of classes based upon your student's age:
7-9 year olds 12 classes
10-11 year olds 6 classes
12+ 5 classes
Note: More than Sex Ed is not covered by the Preferred Vendor Program. City Schooling and Tuesdays with Mr. Guest each count as 3 classes for this program.
Enroll with Inspire | Register with Urban Homeschoolers
Inspire is a free, virtual, public charter school. You must enroll your student directly with Inspire and provide the records, forms and waivers required by a public charter school in the state of California. Annual state testing is administered at UHS.
​When enrolling with Inspire you need an Enrollment Certificate that lets Inspire's team know that your student is enrolling in the Urban Homeschooler Preferred Vendor Program. When uploading your student's birth certificate and other supporting documents, there will also be an opportunity to upload the Enrollment Certificate. (Please fill in Debby Berman on the form where it asks for your teacher.) Failure to include this form in your enrollment process may slow things down.
You must register with Inspire AND Urban Homeschoolers to complete your child's registration. Your child will not be enrolled in classes at UHS if you do not complete the UHS registration. Please select Preferred Vendor Program Inspire as membership type on your student's registration form. If your child has already been a student at UHS they will already be in the system. Once you have completed your student's Inspire registration you can register for classes using your existing account. Please be sure to update your student's account to reflect your student's enrollment in the Inspire Preferred Vendor Program.
If you have any questions regarding registering with Inspire, please go directly to their website or email our Inspire Specialty Teacher, Debby Berman, at debrab@inspireschools.org. For questions regarding registering for classes at UHS please email us at info@urbanhomeschoolers.com.